Non-bank lender Pepper Money is set to host Insights Live 2023, an annual thought leadership event now in its eighth year.
Themed "Cutting Through the Noise", the event aims to equip asset finance and mortgage brokers with valuable insights to navigate the ever-changing financial landscape.
The event's dedicated mortgage panel will set the foundations for future growth by drawing on the experience of the industry's top movers and shakers, according to Siobhan Williams (pictured above centre), Pepper Money's head of mortgages – retail broker.
"We're also introducing Pepper Money World, an interactive exhibition space where you can get business done, network with industry professionals, explore partner stands, and enjoy bitesize talks on growing your business at our fireside stage," Williams said.
Some of Pepper Money World partners who will have stalls on the day include CoreLogic, Equifax, Galilee, FMS, BYD Automotive, West Tigers NRL club and former player John Skandalis, and Pepper Money's credit and scenarios teams among others.
With 13 speakers across two stages and four sessions, attendees can attend in-person at Rosehill Gardens in Sydney or through a nationwide livestream on July 26.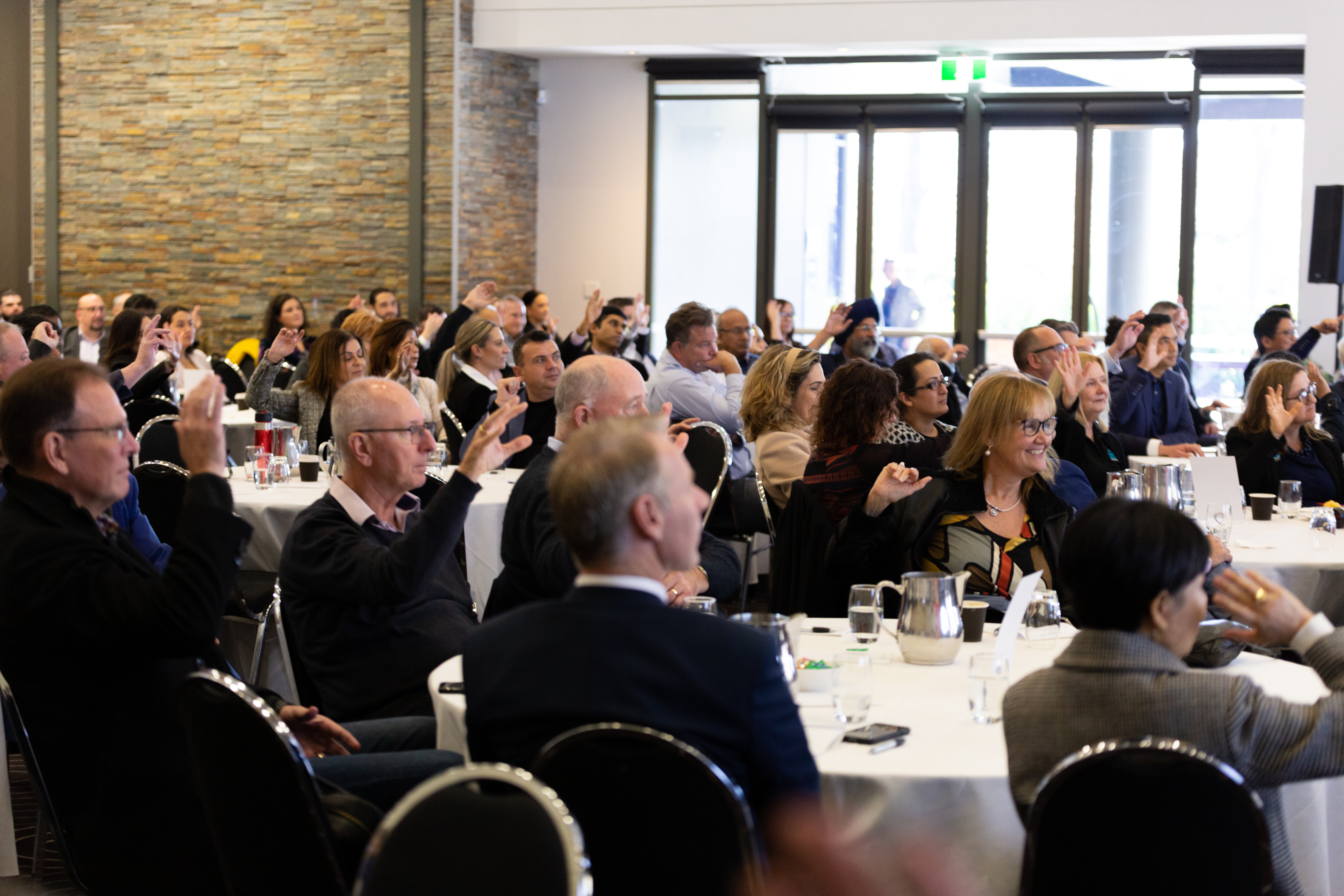 Picture from last year's event.
Unparalleled access
Pepper Money  general manager of mortgages and commercial lending Barry Saoud (pictured above right) said Insights Live 2023 would offer "unparalleled access" to industry insight and networking opportunities.
 "We know this year presents new challenges and opportunities for our industry," Saoud said. "Attendees will hear how market shifts, and technological advancements will shape the lending and broker industry, while gaining practical strategies for building lasting customer relationships and empowering their business to thrive in dynamic conditions."  
Saoud will lead a mortgage panel discussion on building better businesses, with panel participants to include Pepper Money's chief information officer Steven Meek, director and senior lending specialist at LendX Amelia Pignone, co-owner of IFA Mortgages & Finance Anthony O'Flynn and head adviser at Mufti Finance, Hussain Mufti.
Arming brokers with strategies for different client cohorts
On the asset finance front, Pepper Money head of sales asset finance, Michael McEvoy (pictured above left), will host a panel of experts, delving into pivotal topics such as the rise of electric vehicles and the transformative role of technology in the asset finance sector.
"Insights Live 2023 will explore the most significant opportunities on the horizon for the asset finance industry," McEvoy said. "This event brings together leaders at the forefront of asset finance to discuss how these opportunities will shape the future of our industry."
Examining the emerging economic order, Pepper Money chief financial officer Therese McGrath will headline the event, presenting a market outlook that "goes beyond the news cycle" to cut through the noise" and understand what the economic outlook "really means for brokers and clients", according to Pepper Money.
The non-bank lender said McGrath's insights of the market will be contextualised to arm brokers with strategies for different client cohorts.
Elite athlete and high-performance coach and speaker Dan Collins will also deliver insights and strategies for holding focus despite the noise, and developing the mindset needed to maintain focus, prioritise effectively and achieve both personal and business development.
Broker Shout Out campaign
Insights Live will also recognise outstanding contributions through the Pepper Money Broker Shout Out initiative.
Held from April to June, the campaign celebrates brokers and introducers who made a real-life difference in their communities. They were nominated by peers, family members and strangers, who said they'd made a positive difference to customers and within their communities.
Lat year's event saw eight winners announced for the Broker Shout Out campaign out of more than 40 nominations.
Pepper Money will also present special awards at the event to nominees who have made a substantial impact and valuable contributions to the industry.
"Whether you're a seasoned mortgage broking or asset finance professional, or new to the industry, this is an event you can't afford to miss," Saoud said.
To register to attend or watch it live, go to: Insights Live 2023.
Are you going to attend? Comment below.