An NSW-based mortgage broker has continued with his previous career as a firefighter, juggling both careers as he seeks to bring security and stability to the lives of those he serves.
Allan Haddad (pictured above), who was recently promoted to senior Aussie mobile mortgage broker outskirts of Sydney, has revealed his double life extinguishing flames while igniting the hopes of countless clients seeking their dream homes.
Haddad said while a large part of his role was to provide community education in schools and conduct fire safety visits, some of his daily duties could get "nasty pretty quickly".
"Responding to emergencies, car accidents, floods, different rescue incidents like impalements – it all can be challenging," Haddad said. "Then there's environmental spillages and hazardous material incidents and of course the fires, so there is a lot that we deal with."
"Our goal out there is to try and reduce that number by doing our productive community initiatives and that's what we work towards but I guess an average day in the life looks like a combination of all those things."
Work-life balance
Haddad's career as a firefighter started in 2018. Being on call for two full days a week, in shifts of 24 hours each, Haddad said firefighters often had a second job.
"It tends to work well in terms of work-life balance. I was looking around for what I wanted to do, and I've always had a passion for property and finance," Haddad said. "I guess helping people is something I always wanted to do, and I wanted to monetise all three so mortgage broking made sense."
After becoming certified and researching what aggregators he wanted to work with, Haddad had "taken a gamble" and started his second full-time job at Aussie as a mobile broker. 
While the first months were slow, business picked up and he settled over $20 million in loans within a six-month period.
"I didn't expect to see the success in such a short period of time, but I guess it's just a testament to the work that I put in for my clients," Haddad said. "My weekends were filled with delving into policy and  procedure and looking for different ways to help my customers move forward."
"I was pretty happy to see the results that I did. And now I want to continue building on that foundation."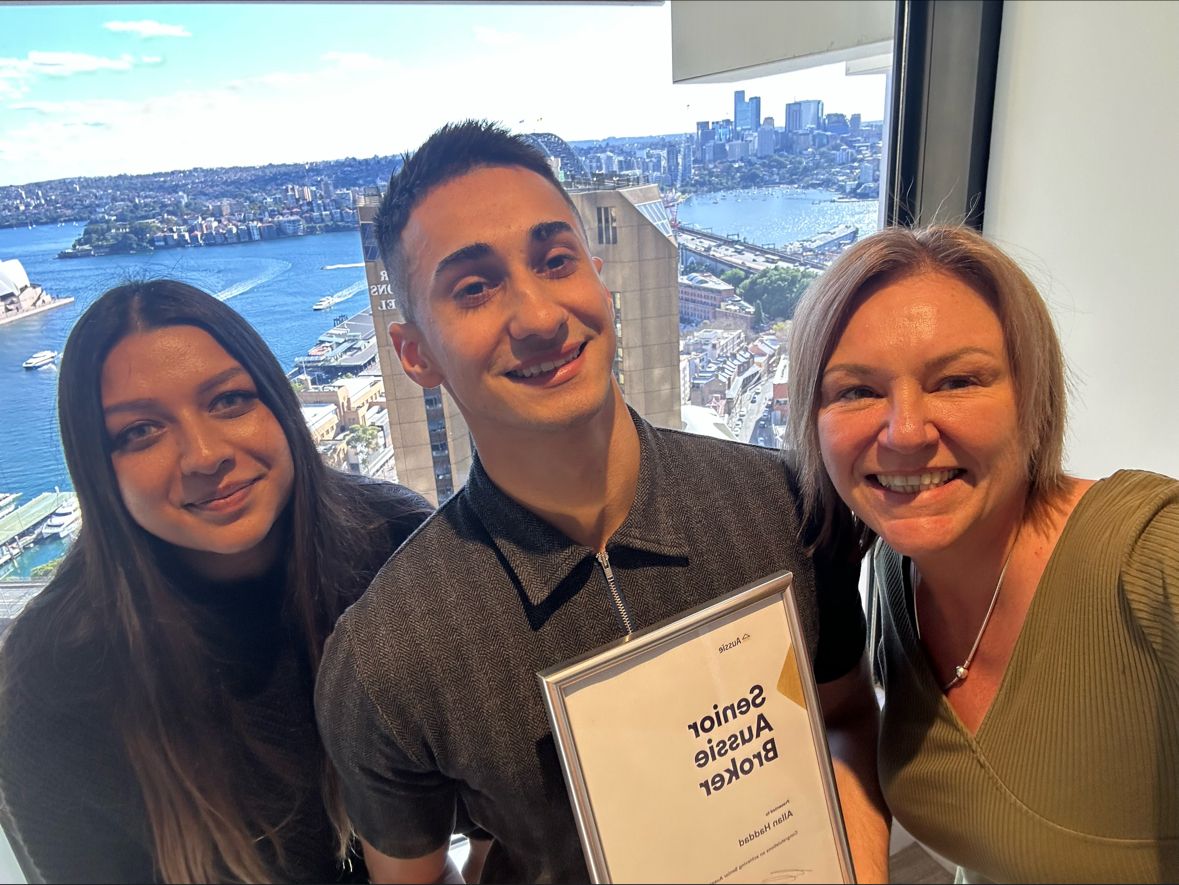 Haddad celebrating his promotion to senior mortgage broker with his team
The quality that firefighters and brokers need
While the worlds of broking and firefighting might not seem to interlink, Haddad said certain qualities were crucial for both roles.
"I think the quality that stands out the most for me between both roles is integrity. For me, integrity is about doing the right thing when no one else is watching. Firefighting, we are trusted to go into people's homes when no one's home. As firefighters and respected public professionals, we're expected to fly that flag and uphold that standard," Haddad said.
Haddad said it was the same for mortgage broking – brokers followed best interest duty to do what's right by the customer and not the bank.
"I feel that I utilise the same set of morals and values across both roles – it's super interchangeable. I feel like as long as I stay honest and do the best possible thing by the community member or client in need, I can't go wrong," Haddad said.
Haddad's message to other brokers is that while it can get competitive, it's not always about trying to get the deal across the line.
"Ultimately, people are going into the biggest debt of their lives. If they are not ready, you can't twist their hands. I'm all about nurturing and servicing the client through the [process and looking after them at any stage," Haddad said.
"Naturally, people will come back to you because you left a good taste in their mouth initially, and that's the motto I stick by and what works for me."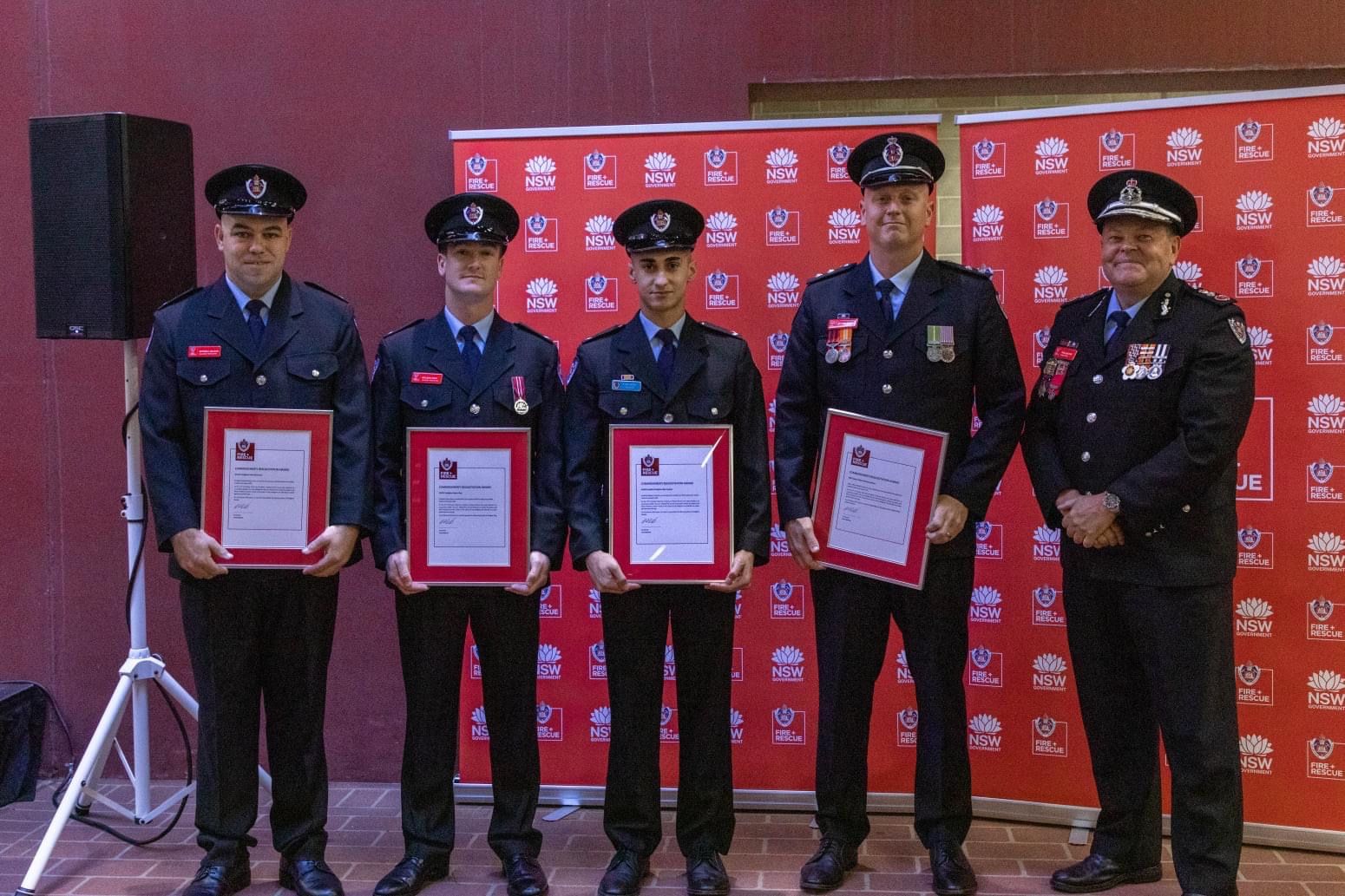 Haddad (centre) winning award after the successful resuscitation of a toddler in Sydney's CBD
Similarities between fire and finance
Another similarity for both jobs is the benefit of being risk averse.
Haddad said when you approached a fire you had a choice: to enter a risky situation or take a look around and consider your options.
"I think it goes hand in hand with brokering. Sometimes clients come to me and they think that serviceability is demonstrated, or that they're in a position to enter the market, when in reality we need to still build a plan over the next six to 12 months or something similar where they're not quite ready yet," Haddad said.
"I think it's about recognising that there's not always a deal in place and sometimes we need to nurture, take a step back and put a good plan in place to be able to achieve their goals."
While the workload could be challenging, Haddad said he didn't have any plans to step away from firefighting any time soon. Her urged other brokers to take up a community initiative, paid or not.
"It's something I love very dearly and enjoy doing. I don't do it for the money, I do it for the love of it," Haddad said.  
"Any level of community service, whether it's volunteering with the rural fire service, state emergency service or similar, can bring someone a great sense of pride and self-respect. It's something that you can't really explain or put a price on it."
Does Allan's story inspire you? Comment below.