REACH YOUR GOALS
Spring 2023 Housing Market Update
Spring has sprung, and so have home prices in many areas. A drop in the number of homes for sale has fueled a new round of bidding wars in some regions, and more homes are selling for above their asking prices, even with higher mortgage rates. Homes are selling faster, too, with almost 50% of homes selling within two weeks.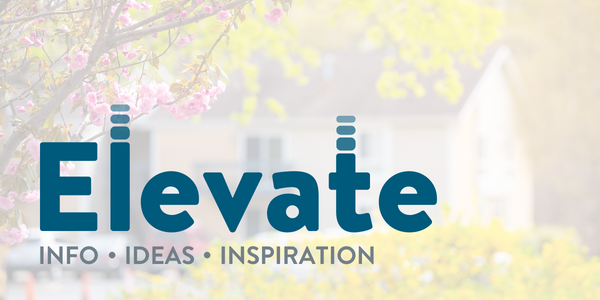 However, some of the larger metro areas, including Austin, Salt Lake City and San Antonio, are seeing prices slide each month. Prices in Phoenix and Dallas are flat. Home prices in 10 states are lower than they were during March 2022: Washington (-7.4%), Idaho (-3.6%), Nevada (-3.5%), Utah (-3.4%), California (-3%), Montana (-2.3%), Oregon (-2%), Colorado (-1%), Arizona (-0.9%) and New York (-0.6%).
Buyers who prefer new construction may be in line for some money-saving incentives, such as mortgage rate buydowns that lower payments for the first one to three years of a loan. New home supply has also risen, which is helping builders recover from years of expensive building materials and lack of skilled workers.
Source: cnbc.com
MORTGAGE IQ
The Low Down on Down Payment Assistance
Down payment assistance (DPA) programs provide funds that help potential homebuyers with the initial costs of buying a home. In addition to state programs, there are programs sponsored by some counties and cities. Some DPA programs are designed to assist buyers in certain professions, like teachers, who may have difficulty with funding.
As of the first quarter of 2023, the number of DPA programs had risen to 2,362. With over 80% currently providing funds to qualified buyers, the Pacific region saw the most growth.
Some DPA programs have changed to fit 2023 buyers' needs. For example, the number that serve both first-time and repeat buyers increased, with 39.7% now supporting repeat homebuyers.
There was a 4.7% increase in programs for veterans and military service members, a 5.2% increase in programs for protectors, a 5.8% increase for firefighters and a 4.8% increase in the program for healthcare workers. Programs with incentives now make up 17.5% of all available programs.
If you're considering purchasing a home this year, down payment assistance could make it happen – and many don't require repayment! Contact me to learn more about the types of assistance available in our area.
Source: downpaymentresource.com
FINANCIAL NEWS
Will Bank Failures Affect Your Finances?
Bank failures can be scary as they happen so quickly. One day it's business as usual, and the next day, their demise is in the headlines. First Republic Bank failed in this fashion just five days ago. Combined with Signature Bank and Silicon Valley Bank, these add up to three of the four largest bank failures in history. This fact has frayed nerves across the board, even though the FDIC has always stepped in to assist.
The question is, should these matters worry you? The answer is…maybe. Here's why.
The recession that's been on investors' minds may finally happen. Bank failures cause uncertainty for businesses, which often results in cancelled expansion plans and tighter lending standards. Households cut down on spending, especially purchases of big-ticket items.
Bank fees may rise. There are two reasons for this:
Smaller banks may take a less risky approach to lending and investments. This will create a need for the bank to make up lost revenue elsewhere, including higher banking fees.
The FDIC may increase quarterly fees to banks to offset the funds spent on rescuing failed banks. Again, banks will pass their increased costs to their customers by increasing banking and transaction fees.
Interest rates may actually go down… Other banks have troubled assets, and this was caused by interest rate changes changing the value of long-term debt.  Many economists have suggested that lower interest rates would boost these banks' business model and help reduce their losses.
…or rates may go up. This would happen when banks reduce lending because of the general uncertainty caused by bank failures. This would make it difficult and expensive for consumers to get a loan. Sales of homes and vehicles would slow down, and industries would see declining revenue and operations. This could be the factor that finally brings on a recession.
Source: nasdaq.com
DID YOU KNOW?
More Consumers Cranky About Credit Agencies
The big three credit reporting agencies – Equifax, Experian and TransUnion – won a dubious prize recently: they were the biggest sources of complaints made to the Consumer Finacial Protection Bureau (CFPB) last year.
The average volume of complaints about credit and consumer reporting nearly doubled compared to the two previous years: about 48,300 complaints per month in 2022 versus 24,500 in 2020 and 2021. About 99% of the complaints that the CFBP sent to the credit agency in question were amended, with the agencies correcting or explaining the cause of each complaint. The most common issue consumers had (38%) was incorrect information on their credit reports.
Consumers were also annoyed with the improper use of their report (35%) and problems with a company's investigation into an existing issue (25%). Runners-up in complaint volume included credit repair services and student loans. Last but not least: complaints about mortgages fell.
Want to make sure your credit reports and scores are 100% accurate? Be sure to claim your free reports from the only Federally authorized website: AnnualCreditReport.com.
Source: nerdwallet.com
PERSONAL FINANCES
Don't Miss Out on Positive Legal and Financial Updates
If you're not familiar with the National Consumer Law Center (NCLC), you may want to consider checking out the information they provide. You'll find a comprehensive online library of financial and legal news and publications. For example, a recent article discusses solutions to title problems that may arise when a homeowner dies.
The NCLC also publishes details of newer laws dealing with consumer rights, such as these:
Unpaid medical debts of $500 or lower are no longer reported by the three major credit bureaus Equifax, Transunion, and Experian, even if unpaid and/or in collections.
Hate robocalls? So does the Federal Communications Commission (FCC). Beginning this summer, the FCC will limit the number of robocalls from debt collectors and informational, non-telemarketing calls to three each month. Even better, these callers must offer an opt-out mechanism so consumers can stop the calls.
If you have an adjustable-rate mortgage (ARM) with an interest rate based on the London Interbank Offered Rate (LIBOR), your lender will replace this index by July. This is because published LIBOR rates will end in June 2023.
Source: library.nclc.org
FOOD
Maple Blueberry Zucchini Muffins
Since many fruits and vegetables will be in good supply in May, including blueberries and zucchini, they're ideal to include in this breakfast recipe for Blueberry Zucchini Muffins. You may substitute gluten-free flour for wheat flour.
REAL ESTATE TRENDS
Lawns Gone Wild: Organic Outdoor Style
Instead of high-maintenance, manicured lawns, this year's outdoor trends are taking bee-friendly green space and adding natural, organic features. Here are four backyard styles and upgrades to consider.
Environmentally friendly homes are embracing wilder yards, replacing sodded lawns with flowers, shrubs, and stone décor. Pollinators, aka bee-friendly plants, are especially popular.
Another trend: wellness yards and gardens. Creating a space that promotes serenity is an individualized pursuit, which may require some homework before creating a thoughtful design style. The end result: a destination that promotes connection, sustainability, and health.
Edible gardens with raised beds are another feature and can complement an overall design or take up a major area of the backyard. More homeowners want to get their hands dirty and grow their own food, and forward-thinking garden centers have recognized this trend.
While swimming pools are still popular, a smaller version – the plunge pool – has become a runaway hit. They need less water and maintenance and are a climate-responsible approach to cooling off. They can even double as a hot tub for homeowners who opt for a heated version.
Source: thespruce.com